Dear VNET Partner,
No doubt, you are actively managing or preparing your families, clients, and business for what may lie ahead with the Coronavirus COVID-19 outbreak. We recognize the gravity of the situation as it begins to impact our local community. You'll be glad to know that the concept of business continuity has been at the core of VNET's offering since our inception 30 years ago. I want to share with you a little bit about how you can view VNET as a solid foundation for your technology needs in these times of uncertainty.
Service and Support
We are committed to delivering the same exceptional, 24/7/365 support. We are confident that no matter what changes may occur to your business and its operations, we'll be available and able to assist you.
VNET is equipped, as always, for remote support. A large percentage of support issues can and are solved with remote support sessions.
All service needs related to IT hardware and licensing, maintenance, and monitoring will continue.
For any client incidents that need to be resolved in person by a VNET staff member, VNET will follow any governmental or partner-initiated guidelines to ensure the safety and wellbeing of your staff.
VNET will begin to reschedule all client-facing meetings to virtual platforms via conference calls or video platforms such as Cisco, Webex, or Microsoft Teams.
VNET Events
VNET Bytes & Brews – Per recommendations from the CDC and local advisories related to the COVID-19 virus, VNET, and our vendor partners have postponed the VNET Bytes and Brews Event scheduled for March 19th, 2020. As health and travel advisories are adjusted and lifted, VNET will reschedule the event for a future date.
Remote Worker Assistance
As more organizations review their work-from-home options, VNET is available to assist your team in that effort. With the growth of cloud-based tools such as Microsoft Office 365, organizations have increasingly more options to enable employees to work remotely. However, remote working options also need to be paired with the proper security measures to ensure that data and networks are protected when accessed remotely. Our team is available to review your current remote worker practices and provide recommendations to assist your organization during this time.
Global Supply Chain Impact – Delays
Please be advised that due to the COVID-19 outbreak, worldwide supply chains have been impacted, which is causing severe shortages of components found in most IT hardware technology. If your organization is planning to deploy any additional IT hardware to support work-from-home initiatives, we recommend that you place your order for these devices immediately; supplies are limited and disappearing quickly. Please call your VNET Sales Consultant to discuss inventory availability, pricing, and potential SKU substitutions.
Our Team
For many years VNET has equipped our support technicians with the proper technology and tools to work securely and efficiently outside of the office. In the past, it was to facilitate times when we had more employees than office space, such as in our last Yorktown Centre facility location, or when we've transitioned from one location to another as we did in late 2018. Today, as the COVID-19 virus is blindsiding the world, VNET stands ready to work remotely for the protection of your entire organization.
As a business owner and member of the Erie community for over thirty years, you can rest assured that your VNET team will continue to provide the high level of support you've come to expect – no matter where you are working.
Please connect with us on social media or visit our website at:www.vnet.us/COVID-19 for any updates from our team related to the COVID-19 response.
By working together, we can manage the challenges presently facing us all.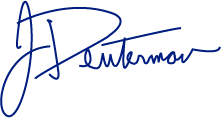 Joel Deuterman
President / CEO
Velocity Network