Back in 2018, Velocity Network, in partnership with the City of Erie, the Erie Innovation District, and Quantela, introduced a Smart City Pilot initiative in Perry Square. Part of this Pilot initiative included free public access Wi-Fi. The purpose was to create a more technologically advanced city, providing citizens access to a range of information, local retail, and city services.
Thanks to the success of this endeavor, the City of Erie received a $500,000 state grant to further fund free public Wi-Fi access throughout all of our county's eight federal Opportunity Zone tracts. This new Wi-Fi network will encourage people to take advantage of immediately available information, such as local news, tourist attractions, and promotional offers.
Our goal is to begin the network expansion to Zone 1 of the Opportunity Zones by strategically affixing access points on the outside of commercial structures. This is where you come in.
We need your permission to mount a simple Wi-Fi access point to your facility that would connect to our fiber optic network. We will work with you to ensure that the access point is installed carefully and discreetly. And don't worry, this will have no impact on your internet connectivity, and you will not incur any costs.
Please help our City realize the benefits by supporting this effort:
benefit the City's downtown parking infrastructure
improve the speed by which time-sensitive transactions occur
provide opportunities for additional city revenue via ad placement to targeted businesses
your business will receive free guest Wi-Fi, and recognition on both the City of Erie and the Erie Innovation District websites as well as mentions in some social media content
Thank you for considering this opportunity and for relying on VNET Fiber as your trusted internet provider!
Sincerely,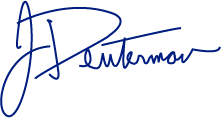 Joel Deuterman
President / CEO – Velocity Network, Inc.