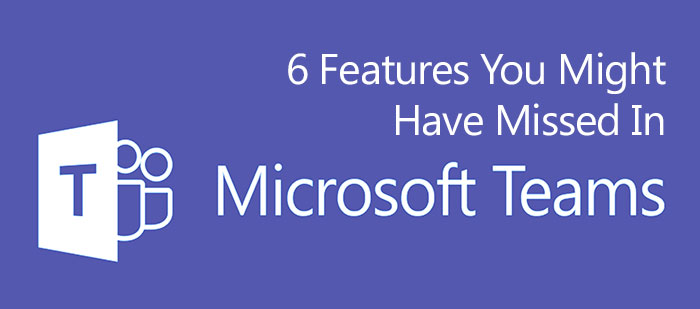 In May of 2020, we had a timely webinar about the features and benefits of using Microsoft Teams in your organization, particularly in this work-from-home era. A lot of upgrades have been made to Teams over the summer as the need for an application for online chat, file sharing, calling, and video conferencing has been needed more than ever. Here are just six of the top improvements made only four weeks after our last webinar! Stick around at the end of the article to find out where you can learn all about the innovations made to Teams as it has developed this summer.
Channel analytics have arrived
Channel metrics are now included in team analytics. Along with this addition comes new metrics like a running tally of posts and replies for each team and channel. We've also increased the time period for data to 90 days.
From your teams list, go to the team and select More options 
  > Manage team > Analytics.
Raise your hand in a meeting
Have a question or comment but don't want to interrupt the person speaking? Let people know you have something to say with the new raise hand feature in Teams. While in a meeting, select the 
  in your control bar. This will place a gold hand icon on your video feed to let the rest of the attendees know that you'd like to speak.
Pop out a chat for multitasking
Double-click a chat in your chat list, or select 
  to open a chat in a secondary window. Now, you're free to move about Teams while working in multiple chat conversations.
Book appointments and online visits with Bookings
The Bookings app in Teams offers a simple way to schedule virtual appointments, like healthcare visits, financial consultations, and educator office hours.
Schedulers can manage multiple department and staff calendars, as well as communications with internal and external attendees, from a single experience. The virtual appointments themselves are held via Microsoft Teams Meetings.
10,000 teammates, all together
Team sizes have increased to ten thousand, making it a little easier for larger organizations to let everyone join the conversation.
Meeting options button in Teams
Once you send your online meeting invite, open your meeting options via the new button in Teams. Once you've sent your meeting invite, open the event and select Meeting options (at the top of the event). This will open a tab in your web browser where you can tweak your meeting settings, like lobby bypass and who can present.
---
This just scratches the surface of the new features and improvements made to Microsoft Teams over the last few months. Get all the latest news by Signing-up for VNET's Microsoft Teams Webinar hour on:
Wednesday, August 26th from 2:00 PM – 3:00 PM EDT.
Attendees will have a chance to win some fantastic prizes, including a Lenovo ThinkSmart View (valued at $349.99), a Work from Home Dinner provided by Cali's West, and other special gifts from the VNET Team!
Can't attend live? Be sure to still register, and we will send you the recording of the webinar so you can watch it "on-demand" later.
Register now and share it with your team. This is a webinar that you will not want to miss!