Remember when a back-to-school shopping list consisted of #2 pencils, a Trapper Keeper, and a fresh pair of sneaks? If only 2020 was so simple! The only sure bet is that technology will play a major role in your student's success with school on the horizon. With that in mind, we've assembled a list of what we think are key categories of technology that you'll want to review to make sure your student is prepared for whatever happens this Fall.
Laptop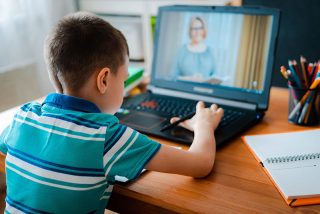 Laptops are a versatile choice when looking for a computer that can pretty much do it all. You benefit from portability and expandability with very little sacrifices in performance. Depending on the brand, features, and quality, there are laptops for almost any budget. Students generally only need to be able to run video conferencing software such as Teams, Zoom, or GoToMeeting, as well as productivity software such as the Microsoft Office equivalent, so there is no need to overspend.
Some things to look at more closely when selecting a laptop are:
Battery life – If you can't always be plugged into an outlet, you might want a laptop with a high capacity battery.
Screen Size – Since students will be on the computer more often, a larger screen provides a more efficient way to work.
Screen Resolution (i.e. 1080p) – Beyond the size of the screen (13″, 15″, 17″), look at the pixel density of the screen. A 17″ screen may be big, but if it doesn't look sharp, it can still cause eye strain. This is not the specification to try to trim your budget.
Weight – With great screen and battery comes great responsibility weight! Some brands and models do a better job of designing lightweight laptops. Some are best described as bricks. Weigh the pros and cons? #dadjokes
Operating System (macOS, Windows, Chrome OS) – Chrome OS laptops, (called Chromebooks) are usually very affordable but compared to Windows and Mac, have very few compatible applications. Windows 10 is the most popular operating system and a pretty safe bet for compatibility. macOS is only available on Apple computers, which brings the base price to around $799 for a Mac Mini. Check with your school district to see what software will work for your student before selecting your platform.
Docking Station – Some laptops are designed to connect to a docking station. Using a docking station makes it much easier to connect a laptop to a variety of peripherals such as a mouse, keyboard, printer, additional monitors, printers, and speakers. It's a quality of life type of product.
PC
If you have a dedicated area for schooling and would like to have a larger monitor setup, a dedicated PC might be for you. PC's come in all kinds of physical sizes and configurations. Perhaps a mini or micro PC would be sufficient for small spaces. Larger systems can accommodate larger video cards making your investment work as a gaming PC to extend its functionality. All-in-One PCs will also help to save space by having an integrated display and fewer wires to deal with. Desktop PCs also usually cost less than equally spec'd out laptops.
Routers and WiFi
Has it been 8-10 years since you've upgraded your WiFi? If yes, it's time to upgrade. You may not be getting the most out of your internet connection for your wireless devices if you're running on a decade-old WiFi router. Look for one that supports 802.11ac for a midrange model. If you want to buy one that's more future proof, go for one that supports 802.11ax (aka WiFi 6.) If you have a large home or home that just struggles with WiFi coverage, you may want to invest in a WiFi Mesh solution or a WiFi extender.
It might be good to select one that features configurable Quality of Service (QoS) to give priority to specific signals. This is important when you want to make sure that data packets that are designated for virtual classrooms in Zoom have priority over data packets from Netflix.
Printer
It's easy to see that the at-home learning process is smoother when worksheets and assignments are printed on paper as needed. But it doesn't stop at just printing, so look for an all-in-one (AIO) model that features a flatbed scanner for digitizing assignments to email to a teacher. If printing is a frequent occurrence, it might be worth looking into an ink subscription to save money on those costly color ink cartridges.
Smartphone
What does a student need a smartphone for if they are learning from home? Social interaction, of course. Kids, like adults, are feeling the effects of the reduced interactions with their peers this year. Smartphones can be a good way for young people to stay connected on social media, instant messaging, and video conferencing. It doesn't have to be an expensive investment with deals from CDMA carriers like Cricket Wireless, Republic Wireless, and Straight Talk. All of these carriers will get you a low monthly cost via prepaid or month-to-month plans. Some of them have pretty good phones to go with their plans. Since we all seem to be spending so much time at home, utilizing your WiFi for cell phones will keep data usage down, but make sure to check the terms of service with your carrier.
Tablets
Tablets are also a great tool for education, as evidenced by Erie area school districts who are already leveraging them for virtual classrooms. Many tablets also support Bluetooth keyboards and mice to make them more versatile. There are three main operating systems available for tablet devices: Windows, iOS, and Android (we're including Amazon tablets in this category.)
Headphones and Headsets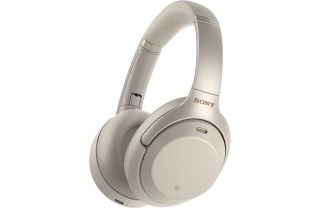 Having a good set of headphones can make the learning experience more personal and can offer a distraction-free environment in households that are anything but.
Bluetooth headphones offer the most freedom of movement while your student is learning or relaxing. Sometimes the extra cost to go wireless will save you money in the long run from the eventuality of having a laptop smashed on the floor thanks too easily tripped on cords.
There are many types of headphones to choose from Open-back, Closed-back, On-ear, Over-ear, Earbuds, and In-ear. It doesn't matter what you choose, it all comes down to personal preference. Since this list focuses on back-to-school, you will just want to make sure your headphones include a microphone; otherwise, you'll have to depend on one in your computer, tablet, or a separate dedicated microphone.
Our number one feature we recommend is noise-canceling technology. In simple terms, the headset contains a microphone that is used to continually sample the surrounding noise in the environment, which is then processed to cancel the sound out inside the headphone. This feature is now present in all types of style of headphones.
Finally, consider the long term comfort as your child might wear a headset for hours on end.
VPN
Use Virtual Private Network (VPN) software to protect your family from online snooping and keep your ISP from accessing your anonymized user data. (Just a note, VNET Fiber does NOT access or sell anonymized user data. That just isn't cool with us.) It can also be used to access region-locked content by tunneling to distant VPN servers. (That's a nice bonus if you want to access some streaming content that only available in certain countries!)
Security Software and AV
Protect your data and keep your computers functioning optimally by keeping viruses and spyware at bay. Make sure you have some kind of Anti-Virus software in place and updated.
Whatever you need for the 2020 Fall school year, don't wait too long to make your purchases. Shortages are happening in all categories and they will only continue to get worse as the weeks wear on.