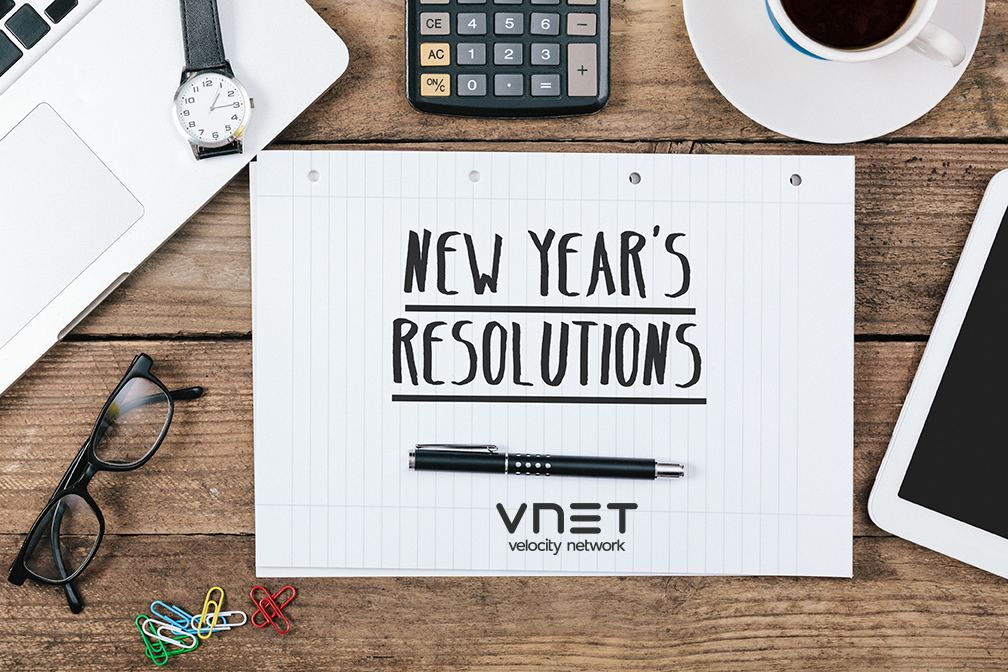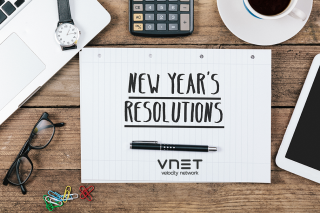 As the new year begins, now is the time to dedicate a few minutes to review your current technology and security practices. To help you focus your time and energy, we have listed the top five technology resolutions to start 2020. 
2020 Top Technology Resolutions 
1. Take control of your password management 
Passwords are everywhere, and all of our devices, services, and website logins require a unique password. Unfortunately, password management is one of the takes that many of us leave to chance. Remembering the password complexity requirements is never easy, and most of us click on the Forgot Password link to reset the passwords that we forget. 
With the rash of cyber attacks and security breaches in the United States, the likelihood that a password or login is compromised is on the rise. These breaches require you to be diligent in changing your password credentials and monitoring your accounts for suspicious activity.  
Password managers like LastPass or other management tools are a great way to organize your digital resources for 2020.  
Link: The Best Password Managers for 2020 
2. Lockdown your devices 
In today's fast–paced world, it is easier than ever to misplace a device. Although there are technology apps and tools to locate lost smartphones or notebooks, what happens while they are lost is the question.  
If your device does not require a pin code or facial recognition to access, make sure you activate those security measures. Without a locking mechanism, anyone can access your data if they gained control of your device.  
Even with a lock mechanism enabled, hackers can still gain access to your accounts if they are able to steal your login information. Therefore, it is recommended to activate two-factor authentication (when available) to ensure that in the event your account is compromised it cannot be accessed without the additional required information. 
Two-factor services such as Authentication Codes from apps like Google or Microsoft or Text Messages sent to a cell phone are critical to prevent unauthorized access. E-mail, Online Banking, or any essential business application, should always have two- factor capabilities active to increase the security of these applications.  
Link: Two Factor Authentication Setup Instructions  
3. Develop a Backup and Disaster Recovery Plan 
Data is the most critical item on any workstation or corporate network. Imagine losing all of those precious photos of your children or not being able to access essential client data needed to process an order for your business.  
Unfortunately, most individuals and organizations lack reliable data backups, and they do not have a comprehensive plan to recover from a technology outage.  
A simple strategy to follow is the 3-2-1 Backup Plan.  
(3) Three Separate copies of your data

 
(2)

On Two Different mediums (Local

Device

+

External Storage)

 

(1) Keep One Copy Offsite in the Cloud

 
This strategy will enable you to recover your files, but it is only as good as your ability to verify that your backups are working. We always recommend that you monitor the status of your backups to confirm that they are working. If an issue arises, IT firms like VNET can address any failures quickly to ensure that your data is secure and you can sleep at night. 
Link: Data and Backup Recovery Methods 
4. Budgeting for Replacement of Legacy Devices 
On January 14th, 2020, Microsoft ended support for Windows 7 workstations. Launched on July 22nd, 2009, Windows 7 has been Microsoft's flagship operating system for over a decade. However, with the end of support, Microsoft is no longer releasing security patches and updates to the current version Windows 7 operating system.  
Organizations that must meet compliance or regulatory requirements are the most vulnerable to the need to upgrade to Windows 10 (or purchase Windows 7 extended support).  
Other legacy devices such as firewalls or software also need to be reviewed to determine if they have reached their end of life or support status. New Next–Generation Firewalls are designed to help protect organizations against the latest security threats, and Artificial Intelligence–driven software packages can help proactively stop viruses or ransomware attacks before they cripple an organization.   
Link: Advanced Threat Protection Solutions 
5. Security Training and Awareness 
Although organizations and individuals can spend lots of money on the latest in technology, all of that can be for not if users are not aware of the latest security threats. Much like a fire drill at a school, organizations need to provide proper training and awareness programs to their employees to ensure that they are mindful of the data that they use. Most security breaches are caused by employees who innocently click on a spoofed link or are duped into an impersonation scheme that exposes the entire organization to a security threat.  
By properly safeguarding data through security policies and training individuals on the impact of their actions in the organization, the probability of a security breach will be dramatically reduced.  
Link: Strategies to Improve Your IT Defenses 
Since 1990, our team at Velocity Network has worked with partners to take the complexity and worry out of their IT systems. Let us help make your IT Worry Free by conducting a Risk–Free Security and Network Assessment.