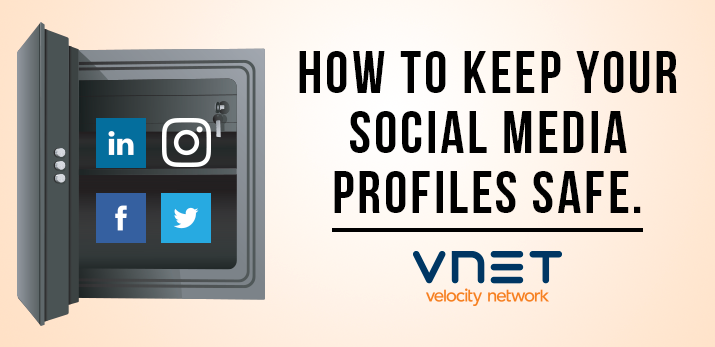 While Facebook remains embroiled in a global scandal involving exploited user information and its effect on the 2016 U.S. presidential election—and even perhaps its hand in Brexit—we thought it high time to discuss how to keep your social media accounts safe, and what information not to include in your profile.
It should be noted that, although Facebook was not necessarily "hacked" in the traditional sense, this is still one of the largest data breaches in social-media history. So, with that in mind, let's dig in.
1. Use A Strong Password
First things first, a strong password is critical for any account you're trying to keep secure. Just ask Facebook's billionaire C.E.O. Mark Zuckerberg, who recently had his Twitter and Pinterest accounts hacked, according to Venture Beat. Not only was his password weak, (it was "dadada" in case you're curious) but he used it for multiple accounts.
We know long passwords are a pain and remembering multiple passwords is even worse. So, to help make your social media surfing a smoother experience and to dissuade you from creating a spreadsheet full of login credentials (please, please, don't do this), we thought we'd write up a quick recipe for a stronger password:
Use a minimum of 10 character minimum
Make it memorable
Mix in lower and upper case letters
Use numbers
No personal ties (i.e., kid's names, birthdays, SSN)
Mix it all together and you'll find yourself with a stronger password that is still easy to remember. For instance, it might look something like: "URsoBeautiful2me:-*" or "Tyme2Go4AWalk/\". Whatever it is, don't use the word "password" for your password. Meldium by LogMeIn, found that the five most common login credentials were:
123456
PASSWORD
12345
12345678
QWERTY
If convenience is a major factor in how you manage passwords, then consider using LastPass. Afterall, LogMeIn, found that 30% of adults have more than ten passwords to remember. LastPass gives teams the ability to share passwords carefully, store them, and use encryption that provides users with one-password access to all of their accounts.
Lastly, lock your phone. Use a pin code, pattern, or password to enhance security measures. While it may not be as convenient as a quick swipe, it's far more convenient than dealing with a stranger having access to all your apps, contact info, and even virtual wallets.
2. Use Only Trusted Third-Party Applications
There is a long list of apps that can help you schedule posts on your social media profiles. However, be sure to do your research and read reviews for each one, because here's the thing: for your content to be posted, these apps will need access to your accounts.
If you're only posting a few times a week, just do it right on the social media platform itself. Facebook, Instagram (with the help of HootSuite), and Twitter now allow you to schedule posts without a third party gaining access to your accounts. If you're running a business's social media accounts, try some of the tried and true apps like HootSuite, Hubspot, Buffer, and Sprout Social.
3. Use Antivirus Software
If your business is on social media, you need antivirus software. In fact, all businesses should have the protection of web filtering and a firewall. Moreover, if apps like Facebook receive a signal that your device may be infected will Malware, it will lock you out of your account. Unfortunately, Facebook won't let you log back in until you install their Malware software.
According to WIRED, this problem can be enormously frustrating, as Facebook doesn't always understand what kind of device you're using. Therefore, they can't send you the right download to properly scan your computer. In addition, reports about this proprietary malware scan say it doesn't work in all browsers, is difficult to use, and is problematic to implement.
Furthermore, anti-virus software can be intrusive, and some users don't necessarily want to give Facebook that much access. To save you the frustration and uncertainty, contact an IT service provider that can set you up with the proper cyber security software so you don't have to rely on Facebook's questionable download.
4. Use Caution When Opening Your Email
Phishing scams are running rampant for both businesses and individuals. Be wary of any messages that are from senders you don't know, especially if they contain attached documents or links.
Common social media phishing scams may have subject lines that read, "You Won't Believe This Picture of You On Instagram" or "You Can't Believe What People Are Saying About You On Facebook." They may say "click the link" to check it out…do not click the link.
Report any activity that you think may be malicious to your employer immediately. If it's your private account, forward these phishing emails to spam@uce.gov or reportphishing@apwg.org, and file a report with the FTC commission.
5. Limit Personal Information On Your Profile
Not only is it kind of nice to have some sense of anonymity in such a highly connected world, but hackers who use social engineering tactics can glean information about you that could unlock other accounts. For instance, think of the common security questions you're asked:
Who is your childhood best friend?
What high school did you attend?
What was the name of your first pet?
If someone rooted through your Facebook deep enough, attackers could probably figure out who your best friend is by analyzing with whom you're most often tagged, find out which high school you attended by looking in your profile information, and, if you took a selfie with your dog and wrote his name in the caption, voila! The hacker has your security questions answered. Henceforth, consider keeping your birthdate, educational history, and favorite pastimes off the network.
6. Use Two-Factor Authentication
If you're trying to strengthen your defenses, consider using two-factor authentication. This feature uses two different devices to gain access to your account. For instance, you will type in your password to Facebook, and then they'll send you an SMS with a pin code.
Upon receiving that code, you'll type it as the second identification component to your two-factor authentication. From here, you'll have access to your account. If you're interested in adding this Facebook, you can find directions by clicking here.
7. Check Your Settings
For privacy and security reasons, your settings should be a frequently visited place on all of your social media apps. Furthermore, as social media apps update, many times they add new privacy options, and previous options may be changed.
For that reason, browse through your settings to see who can see your posts, profile, and if people can see where you are (location settings). Speaking of location settings, consider waiting to share vacation pictures until after you return home and send "office will be closed" type posts via direct message, rather than broadcasting your absence it to the world.
Finally, limit the number of administrators on your business page and define roles carefully. While novice administrators usually don't mean to do anything malicious, they do have access to settings that could put your page and profiles in danger.
We're here to Help
Still uncertain about your private or business cyber security? Velocity Network is here to help you make sure your online activity is safe and sound. From spam protection to server care, VNET provides you or your company with IT solutions that are tailored to your exact needs. Click here to contact us today.