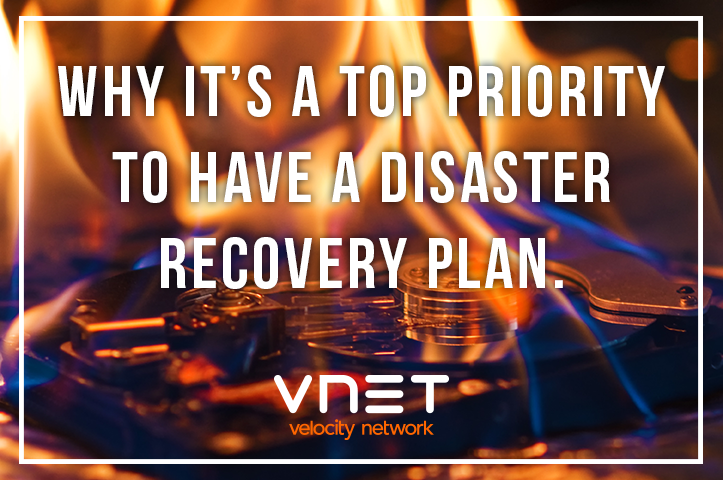 Whether or not a disaster is man-made or natural, many businesses won't successfully weather the storm. In fact, research by the Federal Emergency Management Agency (FEMA) found that 40% of small businesses won't reopen after a natural disaster. Unfortunately, even of those that survive the initial catastrophe, 20% will still close within the year.
What's more, FEMA experts predict that 75% of businesses without a continuity and disaster recovery plan will fail within three years of a disaster. All that being said, there are a set of best practices to ensure your business doesn't become a statistic.
Understand Every Organization is At Risk
You may live in an area where natural disasters are rare or you may feel like small businesses aren't impacted the same way large corporations are. However, in reality, most of the United States is at risk for some kind of natural disaster and the impact on small businesses is often greater than their larger counterparts due to weaker emergency preparedness protocols.
For instance, Pennsylvania—a state with a rather safe reputation when it comes to natural disasters—is actually at rink for nearly a dozen hazards. To preserve life and property, the Pennsylvania Emergency Management Agency (PEMA) collected data to highlight 11 of the greatest dangers for the Commonwealth. These include:
1. Transportation accidents
2. Floods
3. Fires
4. Winter storms
5. Tropical storms, tornadoes and windstorms
6. Hazardous material accidents
7. Geological incidents (earthquakes, landslides and subsidence
8. Nuclear facility accidents
9. Dam failures
10. Terrorism
11. Riots
Define Your Team and Your Technology
To appropriately prepare for the variety of hazards that may affect your organization, it is critical that you establish a business continuity and disaster recovery team. Moreover, it's important that you clearly define the roles and responsibilities for each team member as well as outline them accurately in a written plan.
In this emergency plan, identify the chain of command, the succession of management, and any internal and external organizations that need to be contacted should disaster strike. To do this, ensure you have all team and employee contact information, emergency contact information, and clearly define each person's specific role.
Companies should align with an IT provider that specializes in disaster recovery to have their continuity plan assessed. If a catastrophe occurs, they'll ensure your data, servers, and networks are up and running again as quickly as possible should disaster strike. Moreover, high-quality IT vendors will provide training and support for employee and in-house IT departments as well as provide cloud services to ensure that your recovery plan is foolproof and your data is safe.
At this point you may still be wondering if you need a disaster plan. Ask yourself these questions:
Does my business have a backup solution or a recovery plan?
Is my backup data ever validated?
Do I have my data stored at another location?
Do I know the retention length of my data?
Is my email backed up?
How long can my business operate if there is a data failure?
If any of these questions raised concerns, it's important that you contact an IT provider sooner rather than later. Because the truth is this: the average daily loss for small businesses that close due to a disaster is $3,000, and for medium-sized businesses the cost is north of $23,000.
Operating at that kind of a loss for any length of time puts your business in immediate jeopardy of closing down permanently. This is even more concerning, given that small businesses account for 99% of all companies and employ 50% of all private sector employees!
Take Action
While learning about your risk level is important and forming a plan is inarguably essential, a disaster recovery plan only works if you actually implement the plan, train your employees on how to follow it, and reinforce your technology. The last of these three points is paramount, as inadequate or antiquated technology can exacerbate the repercussions of a disaster even further due to cyber security threats. Ask yourself:
Do I regularly install patches to my software?
Do I regularly update my antivirus software?
Have I installed a firewall on my computers?
Again, if you answered no to any of these questions, your risk of a cyber-attack is significant. In addition, many larger companies won't do business with organizations that lack appropriate cyber security measures due to supply chain interruptions and loss of intellectual property and private data.
When Disaster Strikes
It's likely that all businesses will deal with a disaster, natural or otherwise, at some point in their lifetime. Should a disaster occur, it's important that organizations let their customers and stakeholders known as soon as possible.
However, if you've aligned with an IT provider that is experienced in handling and executing disaster recovery plans, you can minimize the damage and ensure your employees, customers, and data are safe.
Batten Down the Hatches with VNET
Despite most organizations' understanding of the dangers of a natural disaster, Ad Council found that a whopping 62% do not have an emergency plan in place to protect their employees, data, and business infrastructure.
Secure your organization's future by investing in a backup/disaster recovery plan with Velocity Network. Whether you need full IT support or simply a vendor that can align with your in-house IT team, we can assess your existing and future needs and customize a plan to your exact organizational needs. If you're interested in learning more, call us at (814) 833-9111 or click here to contact us today.