Suddenly you find yourself having to work from home due to the Coronavirus. Depending on who you are, working from a home office might be a dream come true, or for others, their worst nightmare realized. Whichever the case is for you, we've compiled a few tips (in no particular order) that we hope will make it a safe and pleasurable experience.
Save your receipts
If you find that you need to pay for anything out of pocket for your home office, you should save those receipts. You might be able to be reimbursed by your employer or, at the very least, itemize them on your taxes.
Find a Dedicated Space to Work
If you're like a lot of people, you may not have a dedicated office in your home. Not to worry, your kitchen table or an inexpensive desk from your local office supply store might do the trick. Whatever you use for a desk, you'll probably want to make sure it is clear of anything that is not work-related. Also, if it can be helped, you'll want it to be in the best possible location for you and the people you communicate with. (More on this point below.)
Reduce Distractions
If your home is not as peaceful as you are accustomed to while at the office, you may want to invest in some noise-canceling headphones. Going back to the previous point, if you can select a workspace where you can close the door, by all means, do so. An open window might steal your concentration, so a window covering, or merely positioning yourself away from the window might help.
Reduce Distractions on Phone Calls
Be sure that your location is free from outside noises such as automobile traffic, TV, video games, or household pets. Some of these things can't be helped of course, so maybe electing to use your phone's handset instead of the speakerphone may be helpful. If you're using a phone system from Digium, you may be able to use the Switchvox app to take your work call on your cell phone into another room. With the Switchvox app, the person you're on the phone will only see your work number and not your private cell number.
Secure Your Hardware and Documents
Lock your screen when you get up. It helps to keep your data secure, and you don't want to have a cat or small child mashing your keyboard and doing something accidentally. Additionally, you should avoid leaving sensitive documents out. Instead, file them away in a lockbox or secure drawer.
Offsite Backup

Depending on your setup, you may want to at least enroll in a short-term offsite back solution for your workstation. Solutions from Backblaze or Datto are great options. Speak with one of our IT professionals to see what is best for you.
Secure Your Connection
This one is one of the most important items in the list. Always use a VPN when connecting to your office network. If you're unfamiliar with a VPN, contact us at (814) 833-9111 or email help@velocitynetwork.net.
Comfort
If you're working on a laptop, acquire a separate mouse and keyboard. They allow you to work more comfortably in the long run. You would also benefit from a laptop stand, so you're not looking down at your screen. A well-made chair that encourages good posture is also a must.
Remote Meeting Tools

Be sure you have a good HD webcam and microphone. You'll also want the appropriate software such as WebEx, Zoom, or GoToMeeting. Remember that wherever you choose for your work station location, you'll want to make sure that the view behind you is "professional." Everybody has a laundry pile, but you still won't want that as the background for your meeting with a client!
Communicate with Other Co-workers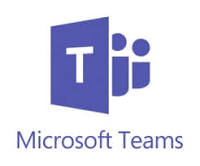 Use a secure chat client like Microsoft Teams. It's easy to use and a cinch for sharing files. It can get a little lonely not having the human interactions with your co-workers so touching base with them can keep you engaged and accountable!
[Excellent article on working from home with Microsoft Teams]
Internet
A good internet connection is a must when working from a home office. If you're experiencing drops, be sure that you are in the proper range of your WiFi router. (It can't hurt to check vnetfiber.com and make sure we haven't expanded into your neighborhood.) You may want to have a mobile hotspot available for a backup connection as well.
You'll find that there are many upsides to working from home. You may find that you do your best work there – your boss may notice too. Now I'll leave it up to you to figure out how to best use that extra time you save without the commute!
Dear VNET Partner, No doubt, you are actively managing or preparing your families, clients, and business for what may lie ahead with the Coronavirus COVID-19 outbreak. We recognize the gravity of the situation as it begins to impact our local…

Read more
[su_youtube_advanced url="https://www.youtube.com/watch?v=jugBQqE_2sM" playlist="Fz7b17XHY5s,kalV4dG-oFo,m1VQpIahGBc,y7HXc3yWAIk,dpXA7hTE5iw,7DSbBr7Xwfs,Bl-P0Jrs3g0,jwUGAgiWaXI" modestbranding="yes" title="Microsoft Teams Training"]
If you have any questions about setting up a home office or any other inquiries about your technology needs during this COVID-19 outbreak, please call us at (814) 833-9111 or contact us via the form below.